The WindBush is the most simple tree that New World Wind wanted to create.
Easy to manufacture, easy to install (with a small concrete basement), with only 12 aeroleafs in the regular version and 16 solar petals fixed on the base of each aeroleaf, the WindBush is the perfect product for smallest areas.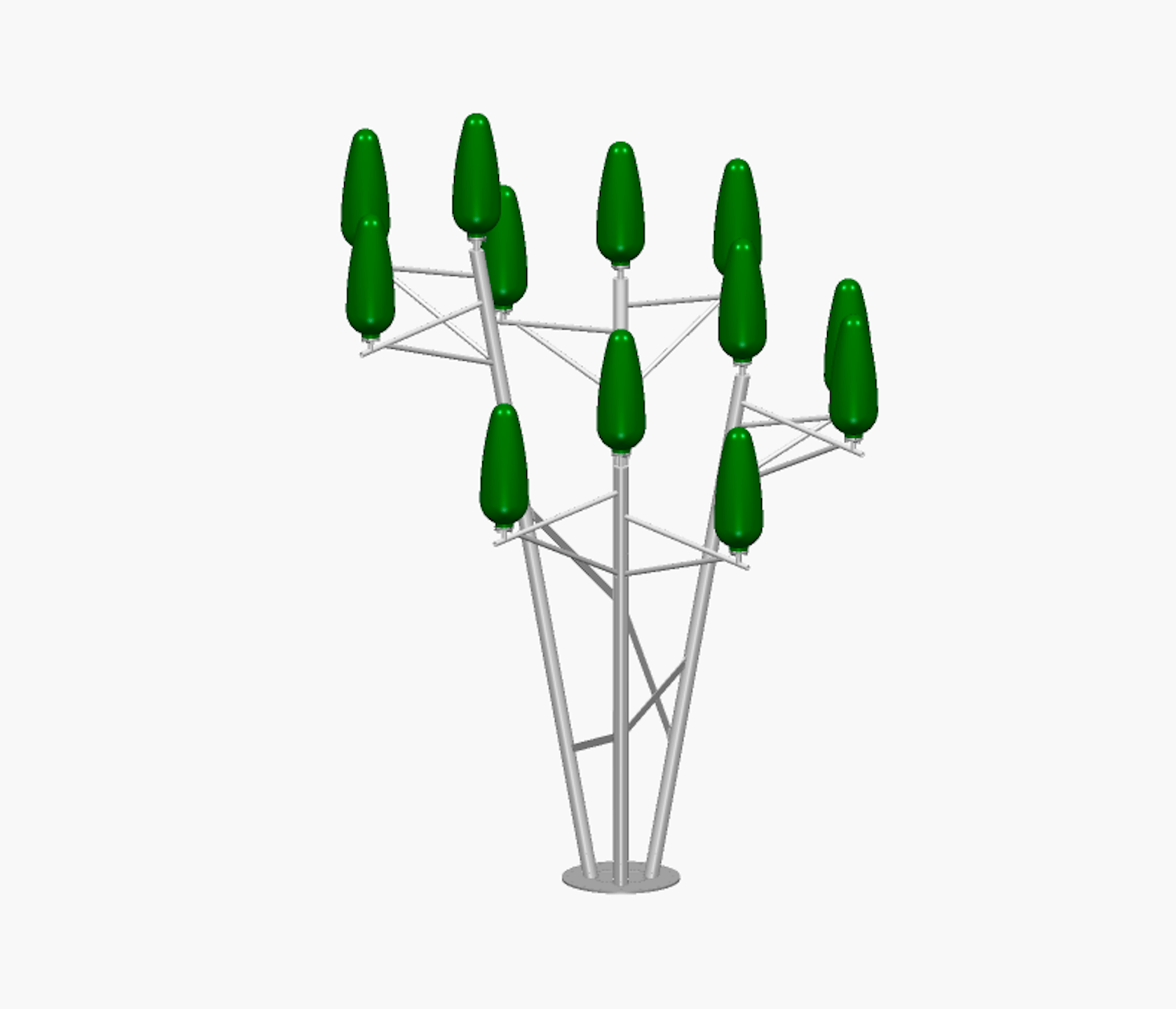 on
on
on
on
on
on
on
on
on
This configuration exists but the visual is not yet available
Get
WindBush or Hybrid WindBush
Price from
18 900 € HT
---
22 500 € HT
for hybrid version
Power from
3,6 kW
---
4,2 kW
for hybrid version
Discover our configurations
Please consult us for all other colors or configurations
New World Wind proposes to extend the efficiency of their products by adding a solar petal at the base of aeroleaf.
Solar and windmills can work together to enhance the capacity for providing energy during all the day.
The solar petal is designed to be elegant and calculated to increase a little bit the speed of wind (Venturi effect) and permits a best production of energy from the aeroleaf.
Hybrid Aeroleaf can be deployed on roof, terraces, and all supports without exemption.
The WindBush can be installed in the middle of a circular bench and it will be the best meeting point to load the batteries of mobile equipments or EV.
The WindBush can be installed on roof top or terraces due its lightest weight (less than 1 ton).